Separation Science Jobs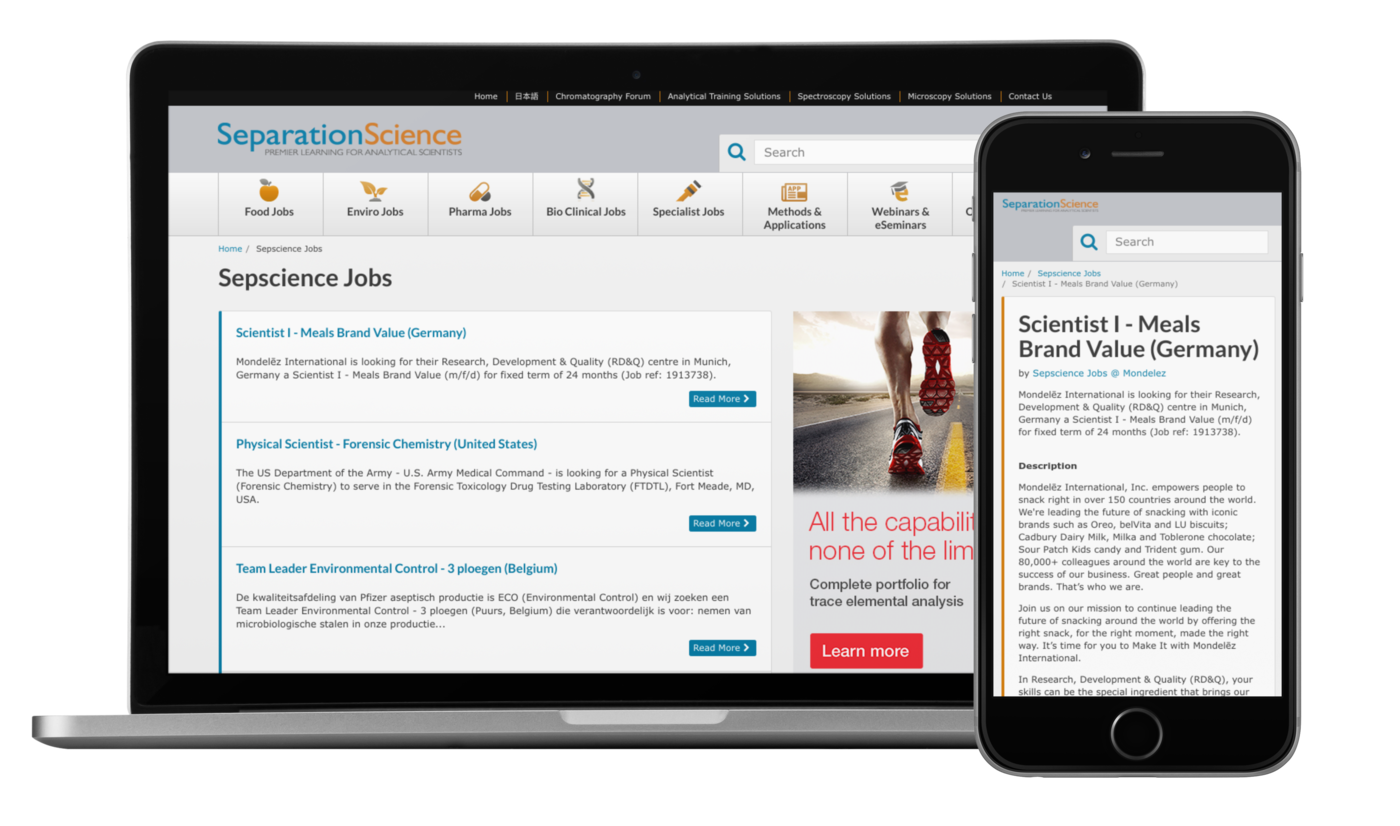 Let us help you find your next employees
Sepscience Jobs provides a full online service for anyone looking for a new job in analytical science.

We are not a recruitment agency, but we are a job site brought to you by Separation Science and the Chromatography Forum, which means we advertise vacancies on behalf of employers and recruitment agencies who are looking for staff.
Do you have jobs and positions within your organisation that require top quality candidates?
Sepscience Jobs offers the ideal medium for recruiters to place jobs in front of:
Analytical Scientist

Lab Manager

Sales and Marketing

Lab Technician

Quality Control
Get your job advertisement in front of our 70,000+ active and engaging global audience of relevant professionals, and with additional inclusion in our regular eNewsletter finding the right person is made easier for you.
Advertise a job with us and hire the staff you need
8-week job advertisement to showcase your organisation and attract the best talent

Posting on www.sepsciencejobs.com
Listing on www.sepscience.com and www.chromforum.org
Inclusion in our Separation Science monthly eNewsletter and target by:


Industry: Food, Enviro, (Bio)Pharma, Bioclinical
Region: North America, Europe, Asia Pacific

Dedicated page listing all jobs from your organisation
Interested to post your position or to find out more? Please fill out the below form to enquire or contact Ms Jacqueline Tan directly.
Check out our specialist offering for jobs in analytical food science.
WHAT'S INCLUDED?
Sepscience Jobs
Listing on www.sepsciencejobs.com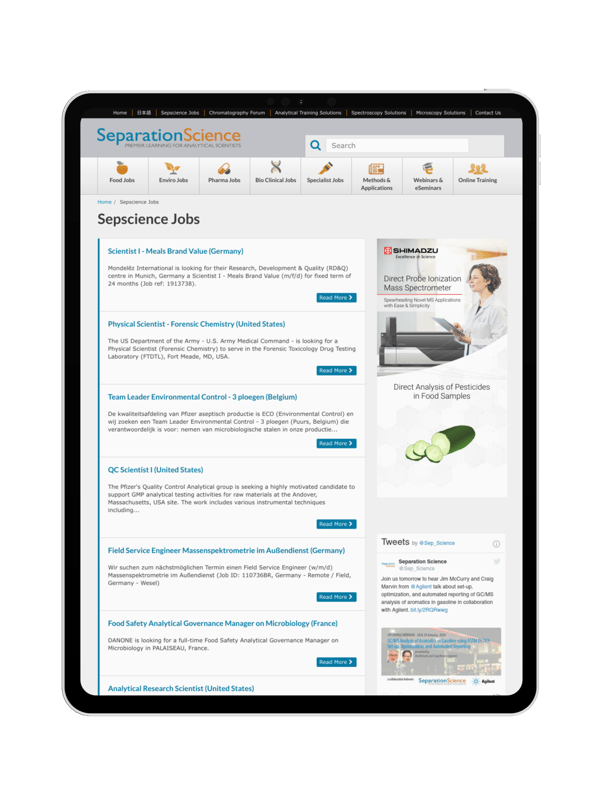 FOOD RECRUITMENT OPTION
Food Analysis
Listing on www.food-analysis.org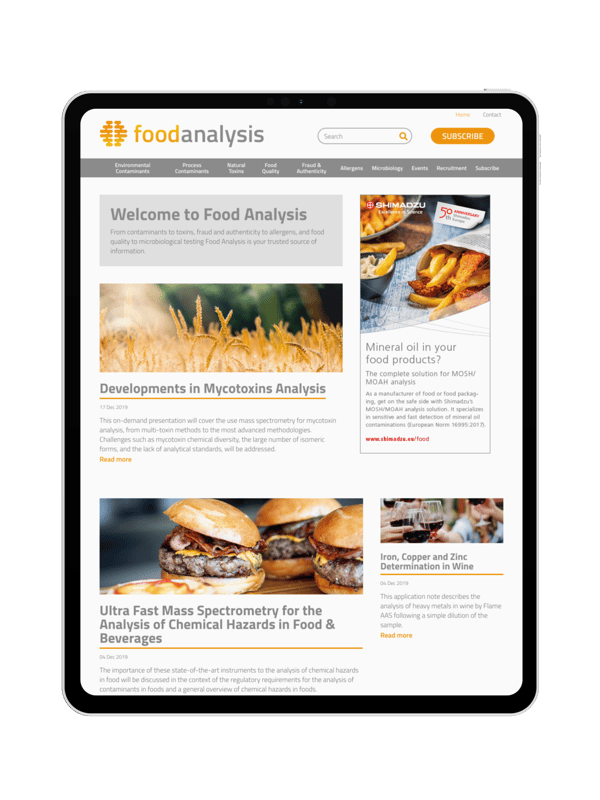 WHAT'S INCLUDED?
Separation Science
Listing on www.sepscience.com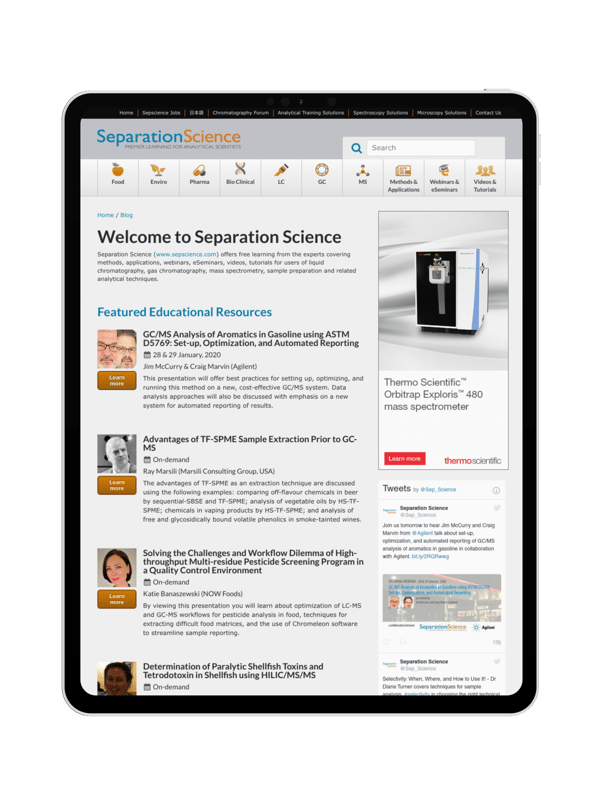 WHAT'S INCLUDED
Chromforum
Listing on www.chromforum.org job section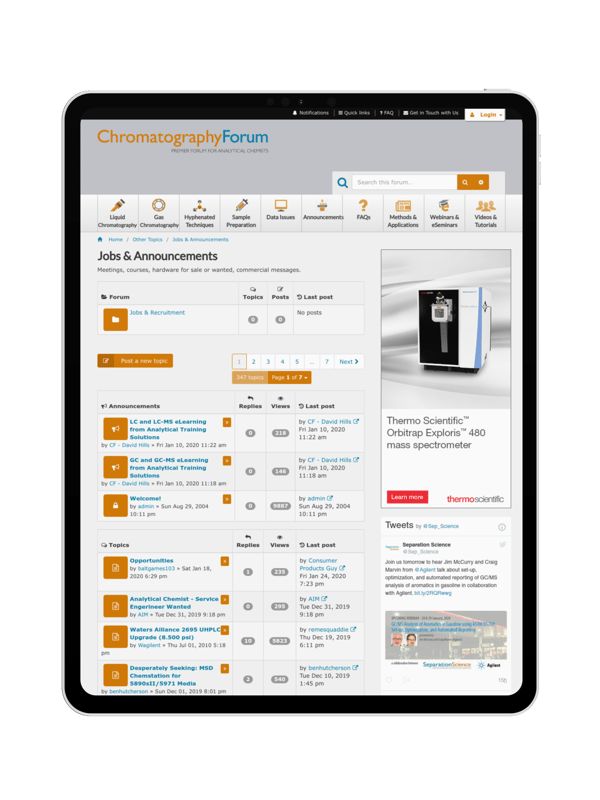 WHAT'S INCLUDED
Job Listing
Dedicated page listing all jobs from your organisation